Summer is my favorite time in the Roaring Fork Valley. Especially this summer, everything is coming alive. The rivers are full, the trees and flowers are blooming, and everyone is outside celebrating God's creation!
As we welcome summer the real estate market in the Roaring Fork Valley remains very strong. The reasons being, more people are realizing this is a great place to live for the beauty, small town living, an abundance of outdoor activities for all, moderate climate and great people who seems to care about others.
I'm staying busy with my family, my real estate business and with our new Golden Doodle puppy named Fancy. She is truly a blessing for both me and Rosie. Please stop by our home on Sopris Ave in downtown Carbondale to meet her!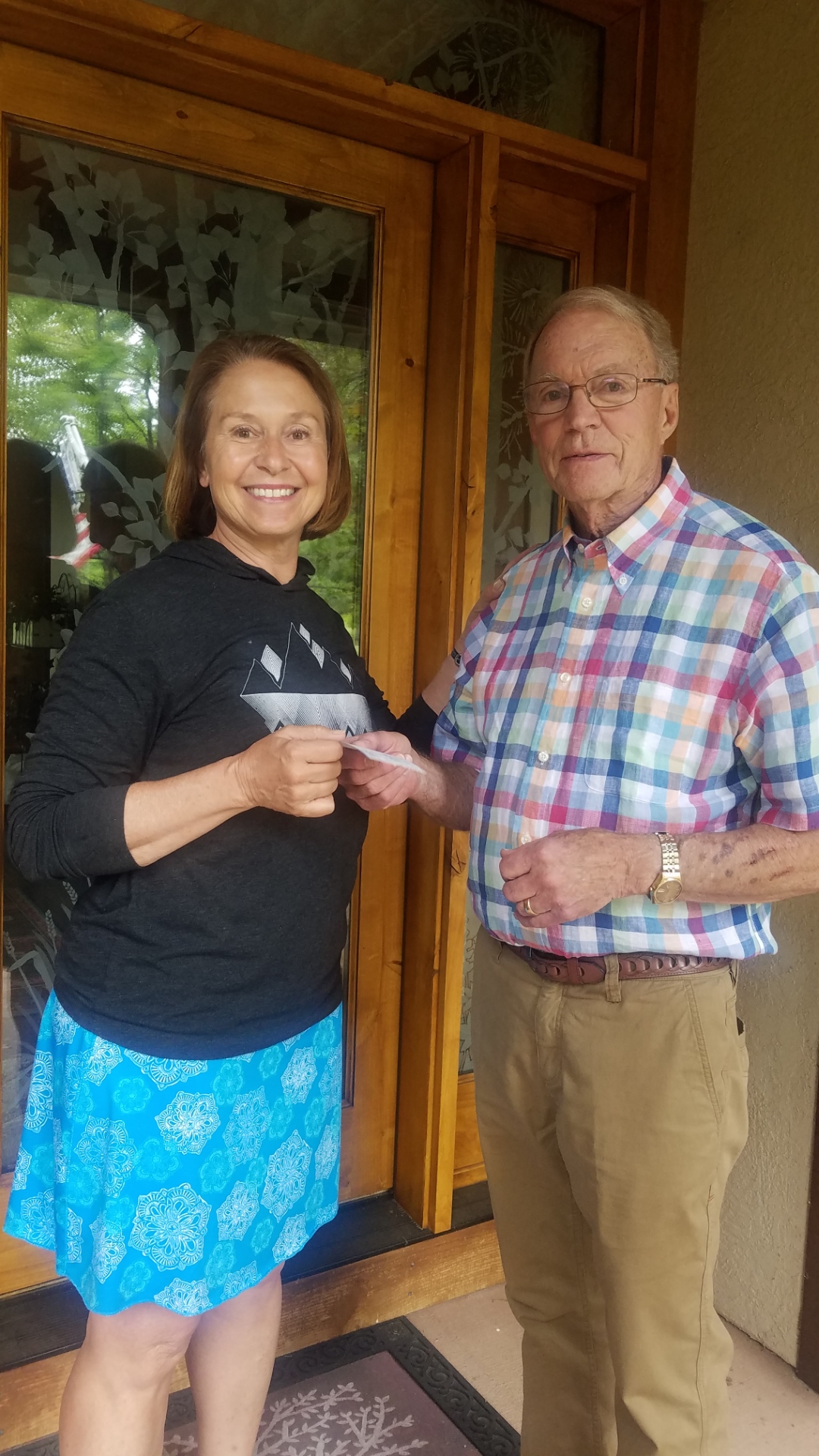 Here is a photo of my recent donation of $1,500.00 to Christie Small of Tom's Door. Thank you all for continuing to support me and my business, so I can continue supporting Tom's Door!
If you are not aware, for every one of my closed real estate deals, I donate $500.00 to Tom's Door, a local non-profit founded by my wife, Rosie, in 2001. This all volunteer organization provides emergency assistance to needy families from Rifle to Aspen. Tom's Door generates money to support these family by selling seasonal greeting cards in retail stores and churches up and down the valley. For more info on Tom's Door or to make your own donation, visit www.tomsdoor.com.
Here in Carbondale at River Valley Ranch there is a lot of building going on and this can probably be attributed to the golf course and restaurant being sold to good people who care and who are doing an exceptional job of operating them and also the good economy.
The average sales price for Carbondale homes has increased 6.5% year to date from the same period last year. The inventory remains about the same which is 99 homes and 28 condos/townhomes. Have a look at the details for both Carbondale and Basalt below and feel free to contact me if you have any questions or would like to see some of the outstanding homes available right now!